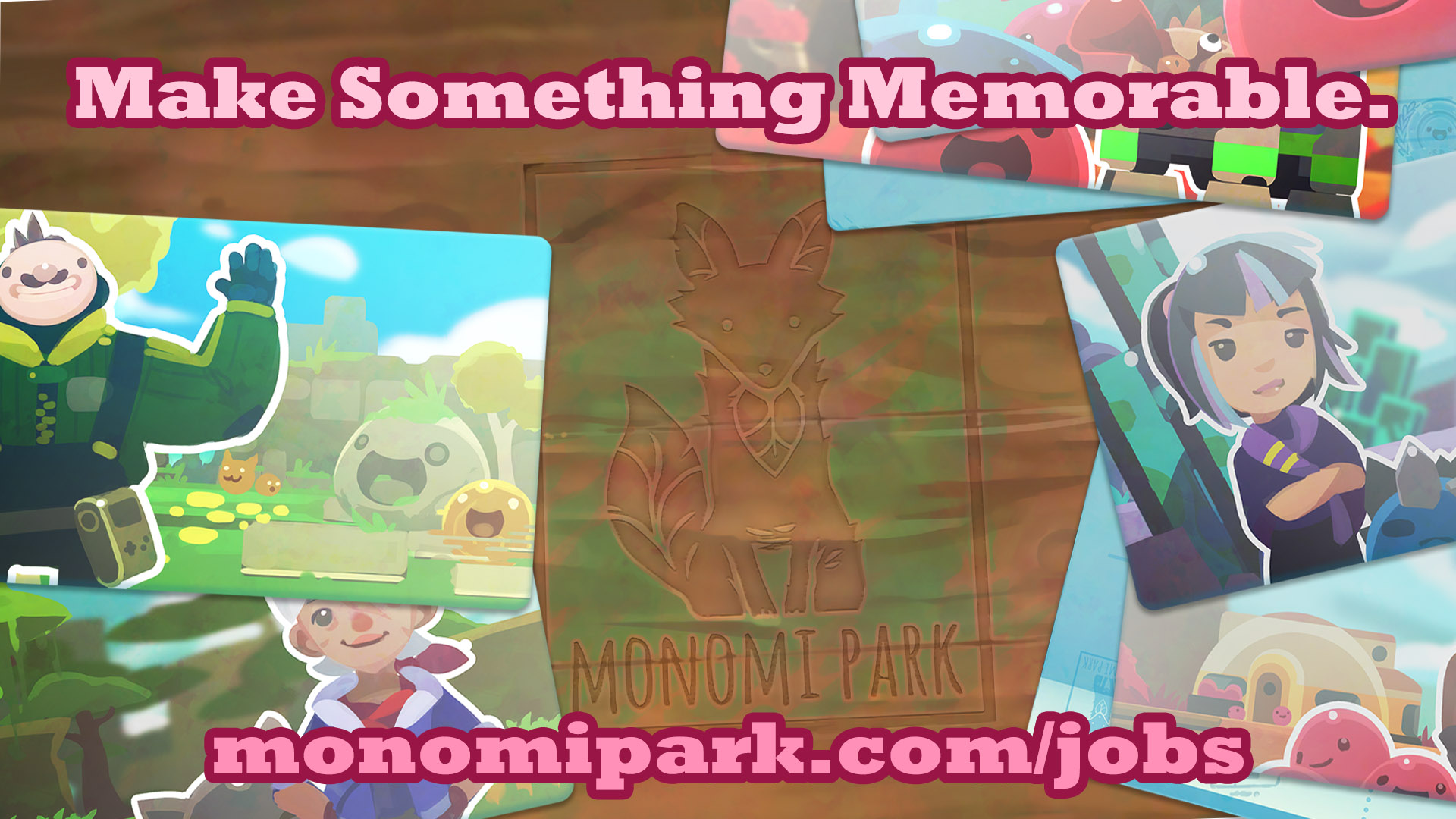 Available Position: 3D Artist/Animator
---
Monomi Park is seeking a super talented 3D Artist/Animator to join our team!
This is a full-time position on-site in our San Mateo, California office.
We're looking for a 3D artist to help develop Slime Rancher as well as future, exciting projects. Candidates must be well-versed in 3D modeling, rigging, and animation. Ideal qualities include a strong, personal style, experience creating stylized characters and animations, and the ability to paint textures for 3D models.
This position will be expected to create the following at Monomi Park:
Modeling 3D characters
Rigging 3D characters for animation
Animating 3D characters
Our art pipeline involves use of Autodesk Maya, Adobe Photoshop, and Unity. Experience with these or similar programs is required.
Industry experience is preferred.
How to Apply:
Send an email to jobs@monomipark.com with the subject line '3D Artist/Animator Applicant: YOUR NAME' and include a url to your portfolio in the body of the email. Web portfolios and resumes are preferred. If attaching a resume, please format as a pdf. Do not attach portfolios.
We'll be in touch if we feel your experience is a match for this position.
About Monomi Park
---
Monomi Park is an independent game development studio located in San Mateo, CA. We are currently developing our first game, Slime Rancher, in early access. Slime Rancher has been a critical and commercial success, among Steam's best sellers for 2016.
Monomi Park has a laid-back atmosphere, fantastic health insurance for all employees, does not crunch, and values the voice of every member of our team.