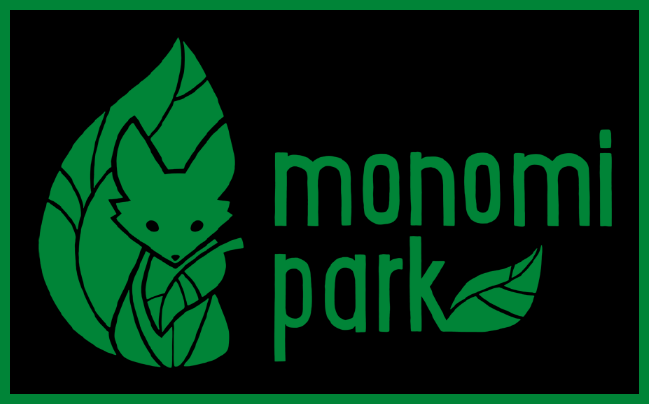 About
---
Founded in 2014 in sunny San Mateo, California, Monomi Park is a tiny bastion for wild dreamers and mad creators. We are currently developing our first project, Slime Rancher, a game for PC, Mac, and Linux. The last slime census tallied 11,356 slimes. Against our better judgement, this number continues to rise.
Crew
---
Nick Popovich
Co-founder, CEO
@nickpopovich
Mike Thomas
Co-founder, CTO
Ian McConville
Art Director
@polygoncherub
Matt Kramer
Game Engineer
Chris Lum
Game Designer
@coinopthinktank
Victoria Joh
Game Artist
@kvebox
Harry Mack
Composer
@hmaudio
Kara Holmes
Communications Manager
@kairomatic
Bryan Chacosky
Game Engineer
Slime Rancher
---
Our first project, Slime Rancher, is a frantic, chaotic, and very silly game for PC, Mac, Linux, XBox One, and soon to be Playstation 4.
Slime Rancher is the tale of Beatrix LeBeau, a plucky, young rancher who sets out for a life a thousand light years away from Earth on the 'Far, Far Range' where she tries her hand at making a living wrangling slimes. With a can-do attitude, plenty of grit, and her trusty vacpack, Beatrix attempts to stake a claim, amass a fortune, and avoid the continual peril that looms from the rolling, jiggling avalanche of slimes around every corner.
Follow development of Slime Rancher on the official Monomi Park Blog, visit the Slime Rancher page, or participate in the discussion on the Slime Rancher forums
Newsletter
---